Blackfly Presses:
Shattered Glass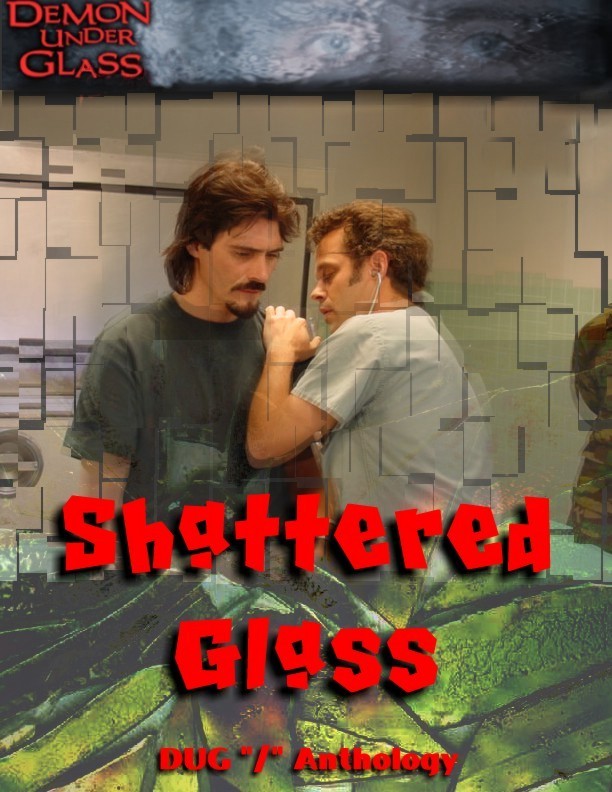 ---
Nine stories focused on the relationship between Simon and Joe at the end of the movie, along with an essay of the difference between the caduceus and the staff of Aesculapius, and each story has a colour title page.
Price: $19.96 U.S. shipping included.
"Renewal" by Amethyst
While Joe McKay waits for the vampire Simon Molinar to return for him, life must still go on.
"Concede" by Amethyst
It's time at last for Joe to make his decision about whether or not to join Simon. Companion to "Renewal".
"Querido" by akablonded
Simon Molinar ponders art, lust, and love.
"Reluctance" by Kel
Simon works behind the scenes to bring Joe McKay back within his grasp.
"Claiming" by Amethyst
Has Simon Molinar returned to save or destroy his doctor from the Delphi Project?
"Try a Little Tenderness" by Amethyst
Logic and circumstance have made Joe McKay the vampire's reluctant companion, but Simon Molinar is determined to win him over as a willing lover. Companion to "Claiming".
"The Seduction" by Kel
Simon woos a less-than-reluctant Dr. Joe.
"Debate" by Sheena
On the run from the Delphi Project, the boys try (and fail) to fight their growing attachment to each other.
"Tossed" by Jean
Bloody clothing in the laundry leads Dr. Joe to self-revelation. Companion to "Tumbleweeds" from Broken Glass.
---
------------------------------
Last modified June 21st, 2006.
------------------------------
Webmaster: Trudy A. Goold - webmaster@t1goold.net